Volunteers are always needed, contact our Social Chairperson to help.
A list of Board, Officers, and Committee Leaders can be found
in the Resident & Guest Section. To access some of the information
you will need to login with the userid and password provided.
If you have forgotten the userid of password, contact the communications committee.
Since emails are sent to resdidents periodically, the
Stonebridge HOA Board and Officer News,
will no loger be published.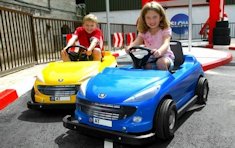 STONEBRIDGE UNLICENSED DRIVERS: